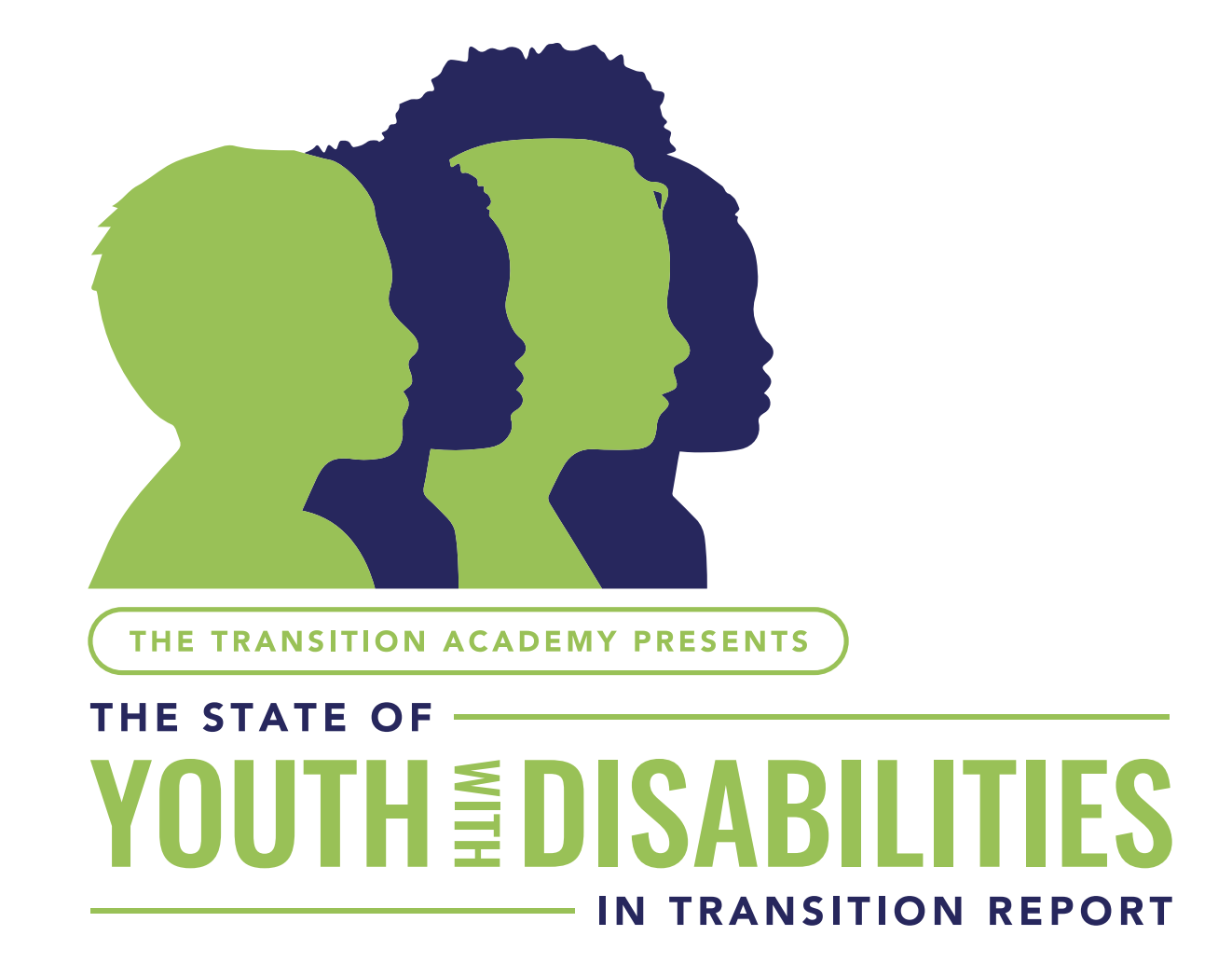 This report provides an overview of the state of youth with disabilities in Jackson County, Missouri. It aims to increase awareness and understanding of this often-overlooked population.
We begin with a special education overview, defining special education and the scope of the Individuals with Disabilities Act (IDEA). We highlight broad data about students with Individualized Education Plans (IEPs) and include statistics on common disabilities, demographics, and gender distribution of students with disabilities throughout the United States. We also review this data for our youth in Missouri and Jackson County, which has the second-highest number of youth with disabilities in the state.
The report focuses on the importance of post-high school transition planning, its inclusion in the IEP, and Indicator 13 compliance in our region. Indicator 13 measures how well school districts are helping students with their transition plans and setting them up for success after high school. While many districts are relatively successful in meeting these benchmarks, others face challenges.
The report concludes by defining the elements of a successful transition and underscoring the need for continued efforts to support youth with disabilities in achieving successful post-high school transitions.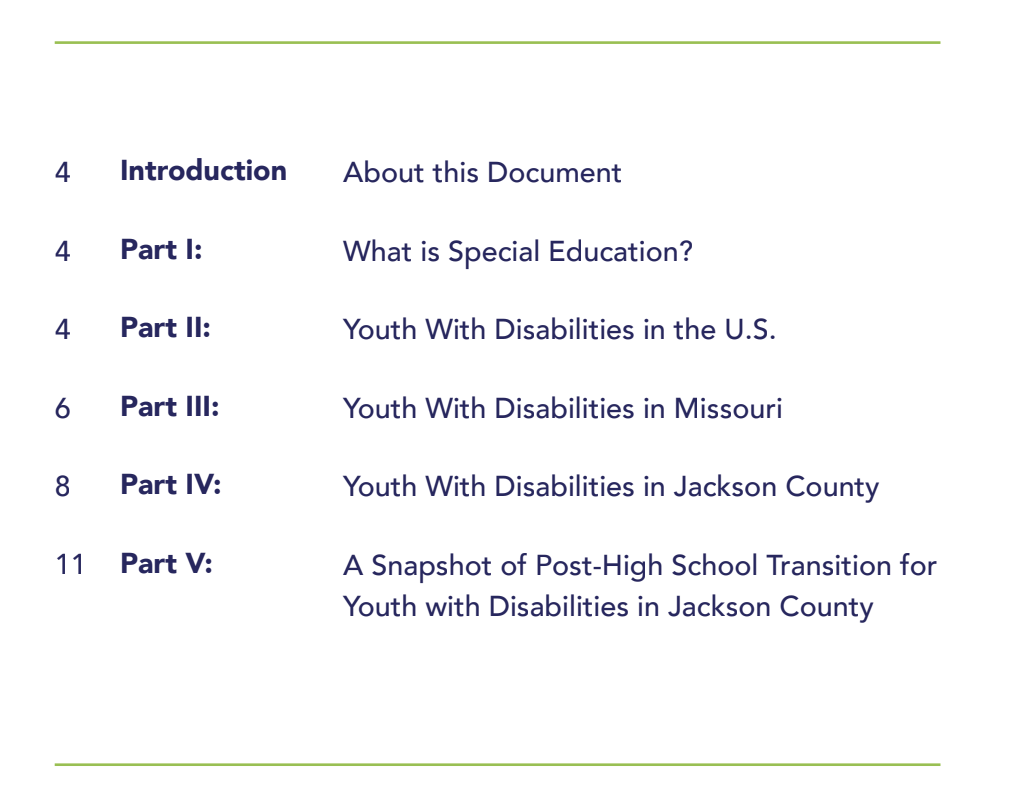 Download the full report here: