Contact Us
The Transition Academy believes that every youth of every ability level deserves the right to live a happy and productive life. Our goal is to help youth, families, and teachers to understand how to work the system so these deserving young adults are successful after high school. Please let us know what you think.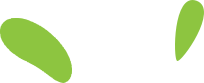 HIGHER EDUCATION
Connect to a robust network of resources beyond high school

CAREER PLANNING
Explore opportunities for meaningful work and consider the possibilities 

LIFE SKILLS
Learn about services, benefits, and support systems available to your and your child
Sign up to receive news, notices and resources from The Transition Academy. 
Enroll Today!
Transitioning from high school to college or a job can be overwhelming. But you are not alone. The Transition Academy is here to help you figure out the next steps to take.