Hello! Meet Our Board of Directors.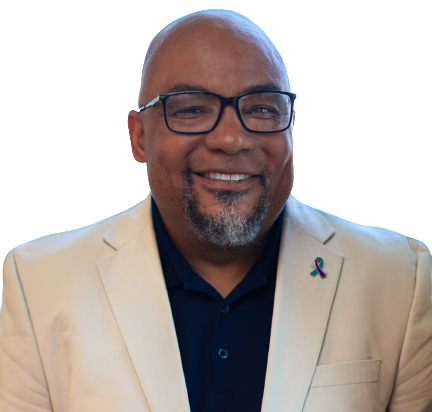 Click here to learn more about Anthony
With over two decades of professional experience, Anthony Madry brings a fierce passion for empowering at-risk youth in secondary education to The Transition Academy board of directors. His career spans both public education and the charter system, with a particular emphasis on youth in special education, where he honed his understanding of each child's unique learning challenges.
While education has been his lifelong vocation, he now extends his expertise through consulting services to governmental agencies, school districts, and businesses, with particular emphasis in Texas, Missouri, Kansas, and Montana.
Madry is originally from Houston, Texas. He earned a Bachelor of Arts degree in Telecommunications and Communication with a minor in Music from Texas Southern University and a Master of Education Administration degree at Prairie View A&M University. He is working toward completing his doctorate in Professional Studies at Franklin University.
For six years, Madry was the Principal of Central High School in the Kansas City Public School System. Central, one of the oldest high schools west of the Mississippi River, underwent a transformative journey. Once a dominant force in the Kansas City area, its reputation had waned. After he took the helm in 2016, Central and its community have witnessed remarkable growth. This resurgence is evident in the expanding student population, flourishing athletic teams, rising graduation rates, and the introduction of enriching extra-curricular activities, including band, choir, dance, and cheer.
Although he transitioned from his official role as Principal, his dedication as a lifelong educator remains unwavering. He continues to collaborate and advocate for faculty and staff, works to engage communities with their schools, and rallies stakeholders toward higher academic attainment and civic consciousness.
Having worked in an alternative educational setting where the entire population fell under the special education category and 75% of students were on probation or parole, he grasped the vital importance of a tailored approach. Madry prides himself on being an expert in Crisis Intervention (CIT), Response To Intervention (RTI), and the campus-wide implementation of Individual Education Profiles (IEP).
Madry comes to his work with The Transition Academy drawing on personal experiences, including caring for an uncle who would likely be classified with an intellectual developmental disorder today. He's also been involved with a Boy Scout Troop for youth with disabilities and has developed a deep empathy for this community.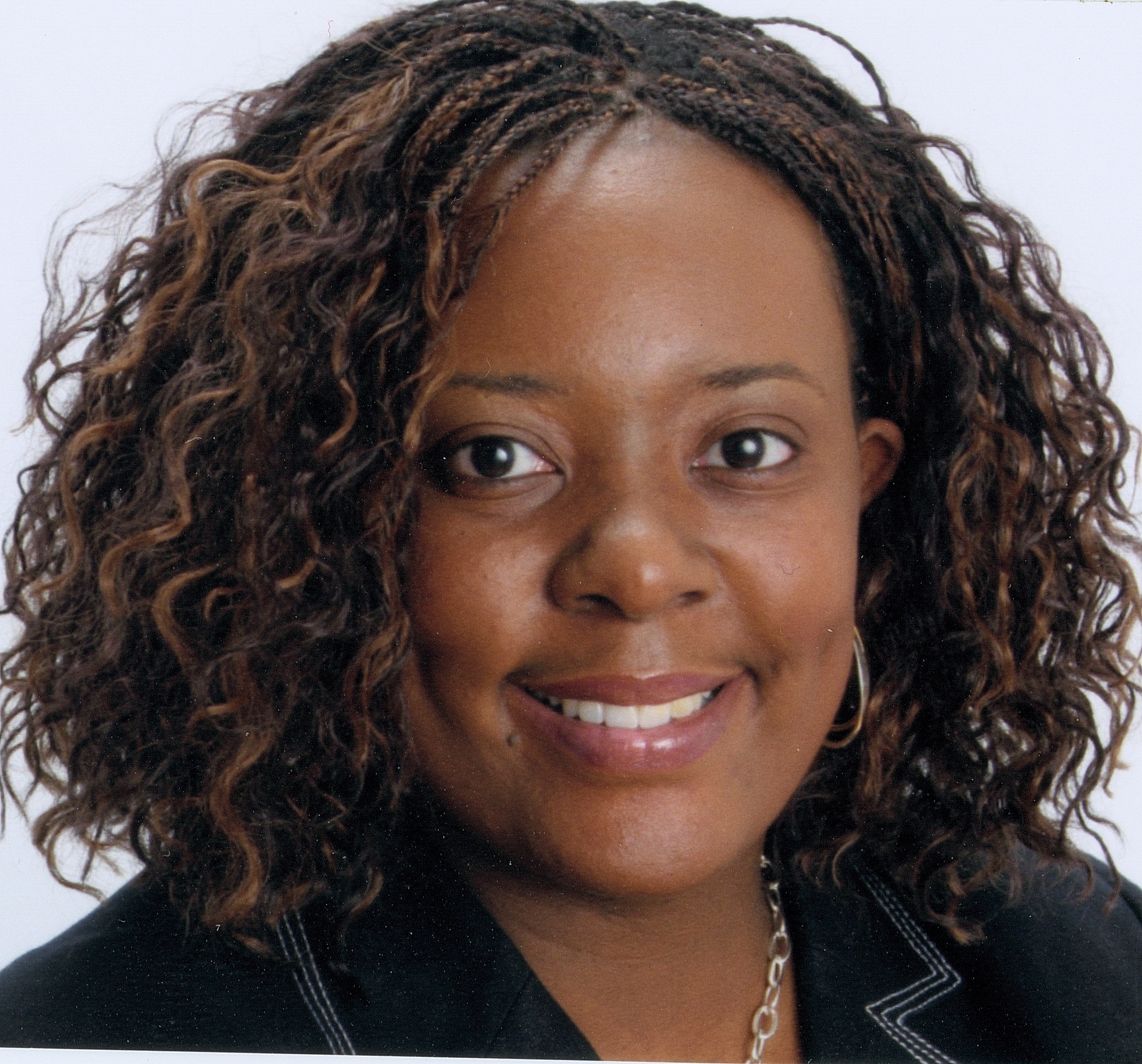 Click here to learn more about Tiffany
Tiffany Woodley is an accomplished accounting and finance executive with two decades of expertise with a special focus on small business and construction accounting. She brings her accounting and financial expertise to The Transition Academy board of directors, as well as her devoted passion for community service and advocacy.
Woodley is currently the Vice President at Woodley Building Maintenance and Partner at Tier One Property Services. She is a skilled executive overseeing all aspects of accounting and business administration of one of the largest facility services firms in the Kansas City area. Her responsibilities include overseeing financial statements, adeptly managing cash flow and fostering robust banking relationships, conducting insightful budget analysis, as well as benefits analysis, implementation, and administration. Woodley expertly drives strategic planning initiatives and negotiating contracts.
She graduated with a Bachelor of Applied Science in Accountancy from the Trulaske College of Business at the University of Missouri-Columbia. At the Northwestern University Kellogg School of Management, Woodley further honed her leadership skills through the Advanced Management Education Program. She has been involved in various organizations such as Alpha Kappa Alpha Sorority Inc., Beta Alpha Psi, and the National Association of Black Accountants (NABA).
Woodley is passionate about serving her community. From 2004 – 2006 she served as a board member at Sheffield Place, which offers transitional living accommodations for homeless women and their children, along with invaluable parenting and job readiness training. Then from 2012 to 2015 she served on Heart to Heart International's board, contributing her expertise to an organization focused on extending humanitarian and medical relief to those affected by natural disasters.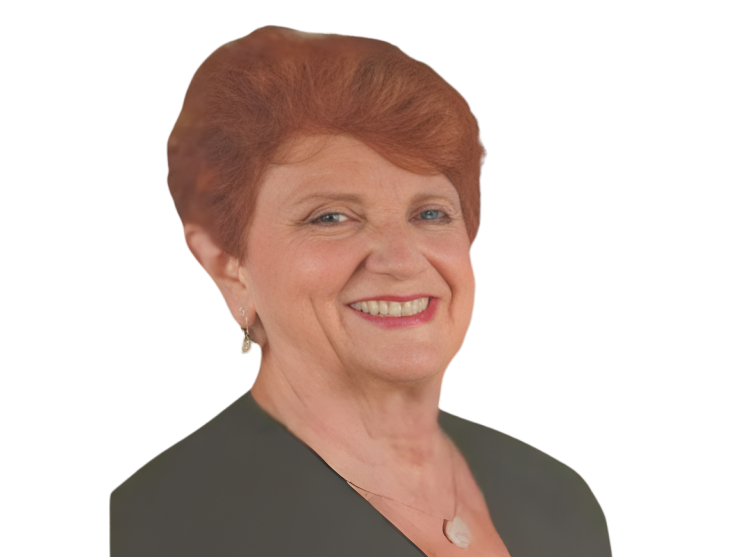 Click here to learn more about Brenda
 Brenda Pelofsky has been a professional fundraiser for more than 30 years. She brings to The Transition Academy her passion for supporting organizations' fundraising goals and creating successful fundraising strategies. She has expertly collaborated with community health and behavioral health centers, alongside foundations and government officials at local, state, and national levels. Her exceptional skills have helped secure more than $200 million in grants across all levels of government and the private sector.
Pelofsky spent 22 years as Executive Vice President of Swope Parkway Health where she was responsible for all fundraising initiatives for the health center. She is now a senior consultant with Byrne, Pelofsky & Associates in Kansas City where she has assisted more than 150 non-profits with their fundraising goals. She holds a Bachelor of Sciences Degree from Simmons College in Boston, Massachusetts, and a Master's Degree in Public Administration from the University of Missouri–Kansas City.
Throughout her distinguished career, Pelofsky has been involved in many significant nonprofit boards and committees including the Health Care Foundation of Greater Kansas City, MS Society, Greater Kansas City Mental Health Foundation, Missouri Coalition for Primary Health Care, KC CareLink, Kansas City Care Network, and the Applied Urban Research Institute. She was an active member of the Missouri Coalition for Primary Health Care and was president of the Greater Kansas City Mental Health Foundation Board and contributed as a legislative committee member for the National Association of Community Mental Health Centers. Her commitment extended to the Homeless Care Task Force, the community-wide HIV/AIDS program, and the Mayor's Minority Health Task Force. She's been recognized many times for her dedication and service including being named as one of the Kansas City Business Journal's "25 Women Who Mean Business" in 2009. Additionally, she was honored by the Kansas City Care Network as "A Leader with Vision."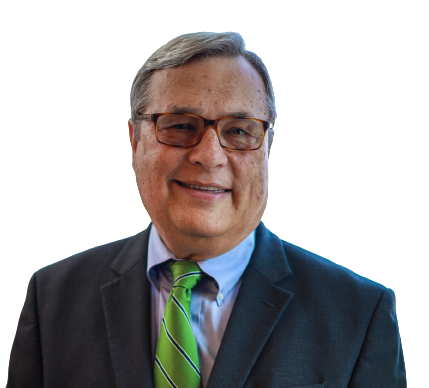 Click here to learn more about Steve Roling
Steve Roling's career has spanned the non-profit, business, governmental, and philanthropic sectors, but always with a central focus on enhancing the quality of life in the Kansas City area. In joining The Transition Academy's board of directors, Roling brings with him a wealth of experience in private, non-profit, and government organizations.
Notably, Roling was the Founding President and CEO of the Health Care Foundation of Greater Kansas City, now known as the Health Forward Foundation. Under his stewardship from 2004 through 2013, the agency invested more than $160 million in initiatives focused on improving healthcare access for the medically underserved. He has been enjoying a well-deserved retirement since 2013.
Roling earned his undergraduate degree in Psychology from the University of Missouri-Columbia and a master's degree in social work from the University of Missouri-Columbia. He worked at Butterfield Youth Services in Marshall, MO, and the Missouri Association for Social Welfare in Jefferson City, MO.
He shifted his focus to public policy while working for Senator Tom Eagleton in Washington DC, and then his career transitioned to the financial sector, with roles as Vice President at Trader's Bank, United Missouri Bank, and Bank of Kansas City. Roling also steered the helm as Publisher of the Kansas City Business Journal. He later delved into the realm of philanthropy, serving as Senior Vice President of the Ewing Marion Kauffman Foundation. His public service extended to the role of Director at the Missouri Department of Social Services in Jefferson City, MO. He has also shared his wealth of knowledge as an Adjunct Professor at the School of Social Work at UMKC.
Roling's commitment to community welfare extends beyond employment roles. He has been dedicated to many non-profit boards including the Missouri Department of Mental Health Commission, United Way, Mid Continent Public Library, Urban Neighborhood Initiative, Jacob & Ella Loose Foundation, and St. Thomas More Parish Council.
Roling's legacy is one of unwavering dedication to working with others from all sectors of society for the betterment of the Kansas City region and beyond. Personally, he and his wife Judi have been married for 48 years and nurtured a family deeply rooted in the Kansas City community, including their two accomplished daughters and six cherished grandchildren.