FREQUENTLY ASKED QUESTIONS
What is The Transition Academy Community?
The Transition Academy Community is a free, vibrant network of leaders, parents, educators, and advocates who ensure that systems work for people with disabilities.
Great! I want to join. What do I do next?
What does The Transition Academy do?
The Transition Academy offers support, information, and programs for students throughout the metro area. We want to lift up young people with special needs to see possibilities instead of barriers.
Benefits and Becoming an Adult
When you turn 18 years old, you legally are considered an adult and your benefits might change. You will need to do two very important things - apply (or reapply) for both Supplemental Security Income (SSI) and Medicaid.
Supplemental Security Income vs Social Security Disability Income
Supplemental Security Income (SSI) – Considered a "needs based program" – it pays benefits to people who are disabled, blind, age 65 or over, and must have few resources or a low income – not based on work record. *This is considered as a payer of last resort, with no other means to support yourself.
Social Security Disability Income (SSDI) – Considered a disability insurance benefit. The payments are based on your work record.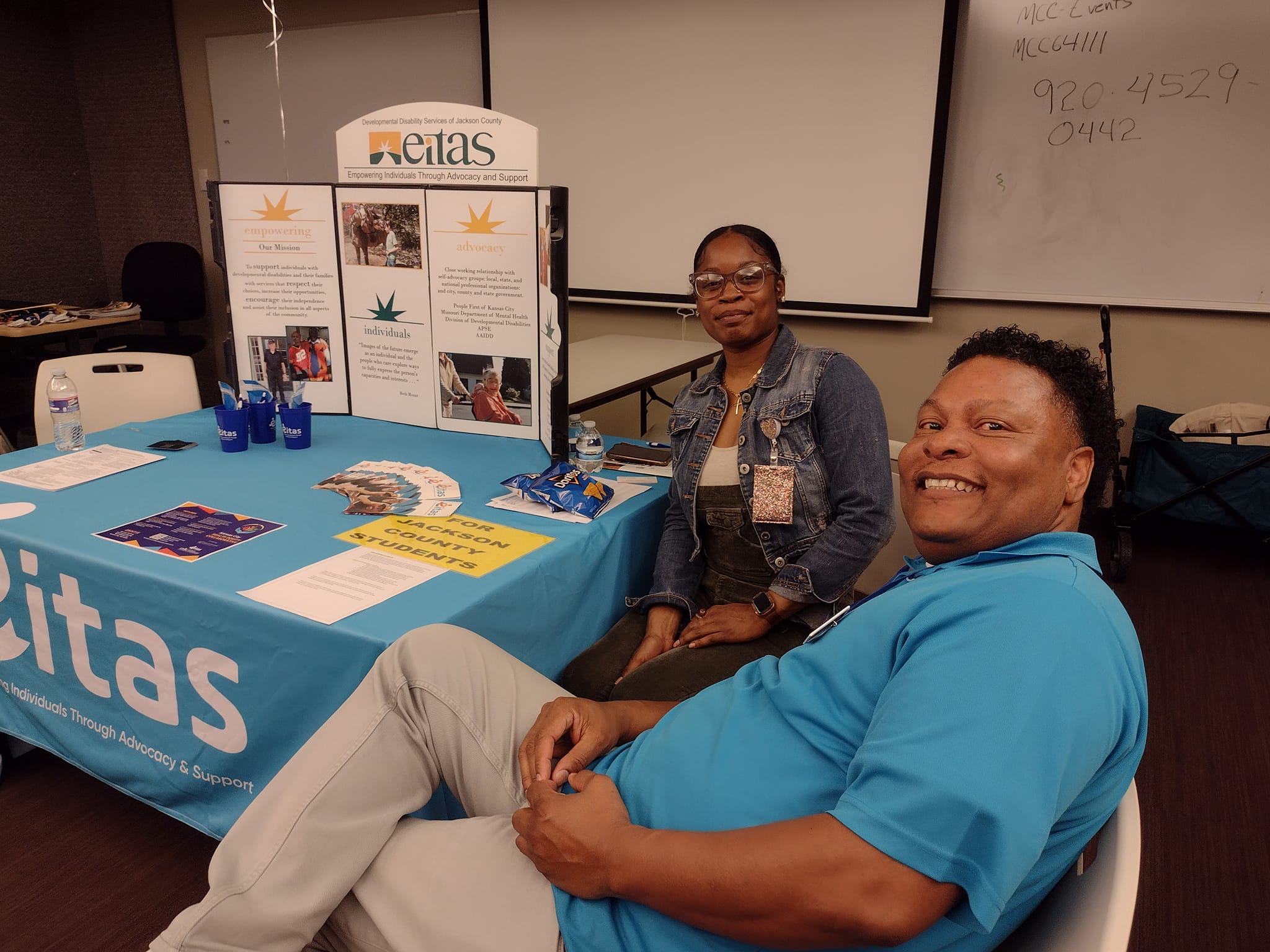 Once I turn 18 will I lose all my benefits? Do I need to reapply for benefits?
Once you turn 18 years old, you are now considered to be an adult and your benefits are based on your income and resources. This could be a good thing for someone who had been denied benefits previously because their family resources were too high.
If you already receive Supplemental Security Income (SSI) or Social Security Disability Income (SSDI) you will go through the "Redetermination Process" which takes place after your 18th birthday – and Social Security will evaluate whether you continue to receive benefits.
You MUST reapply for Medicaid: Children's Medicaid is discontinued when you turn 19 years old.
If I start working, will I lose my healthcare benefits?
This is a common concern for people with disabilities who rely on their
medical coverage. If you are working and getting SSDI cash benefits,
you will keep Medicare. If your SSDI cash benefits stop because of work,
you can keep your Medicare for many years because of the "Extended
Medicare" program. If you receive other health care coverage such as
MO HealthNet, you will need to keep income under specific amounts, so
make sure to review all the rules with your caseworker.
What if I want to go to college and work? Can I still earn my benefits?
If you are under the age of 22 you can qualify for the Student Earned Income Exclusion (SEIC) – which allows you to earn up to $2,040 per month while going to school without having your SSI benefits lowered. Over the course of a year, you can make up to $8,230 without impacting
your countable earned income calculation.
Does being in VR (Vocational Rehab) impact my SSI Benefits?
The Social Security Administration (SSA) will not review your eligibility for benefits just because you're in vocational rehab (VR). However, job earnings could affect your eligibility or benefit amount. The SSA's Ticket to Work incentive program can help minimize any impact working would have on your benefits for a set amount of time. Read more details about the Ticket to Work program here. 
I'm raising my grandson and am on a fixed income. If he gets a job, will I lose my benefits?
Your grandon's job status will not impact your benefits.
Now that my child is turning 18 years old, do I need to establish guardianship for my child?
This is an individual choice for each person, but most people may not need guardianships. Guardianship is an expensive legal process, and if something were to happen to the guardian, then the state might take over guardianship which may or may not be the best situation for your child. There are other legal options you could explore including power of attorney or conservatorship that would still allow your child to hav autonomy, but still make sure someone else oversees important legal decisions. Also, Kansas City Public Schools families have access to free guardianship services via Justice in the Schools (JTS) provided by Legal Aid of Western MO.
Sign up to receive news, notices and resources from The Transition Academy. 
Continue to be an advocate for your child. You know them best.
Vocational rehabilitation services are much more extensive and perhaps misunderstood by many. My son completed an application at the Vocational Rehab table. He then followed up with them with a phone call after not hearing anything. He then made an appointment at the Northland office and met with a coordinator to discuss his needs.
Before he graduates with his Associates Degree, he will contact the office and they will assist with resume, interviews, employment etc. I had not heard of this service, but it is so needed and so grateful to have learned about this. It is another piece to assist our son in his life journey.
– Diane Hall, Parent
Enroll Today!
Transitioning from high school to college or a job can be overwhelming. But you are not alone. The Transition Academy is here to help you figure out the next steps to take.